Highland Park shooting latest: Robert Crimo's motive still unknown as police say he used gun 'similar to AR-15'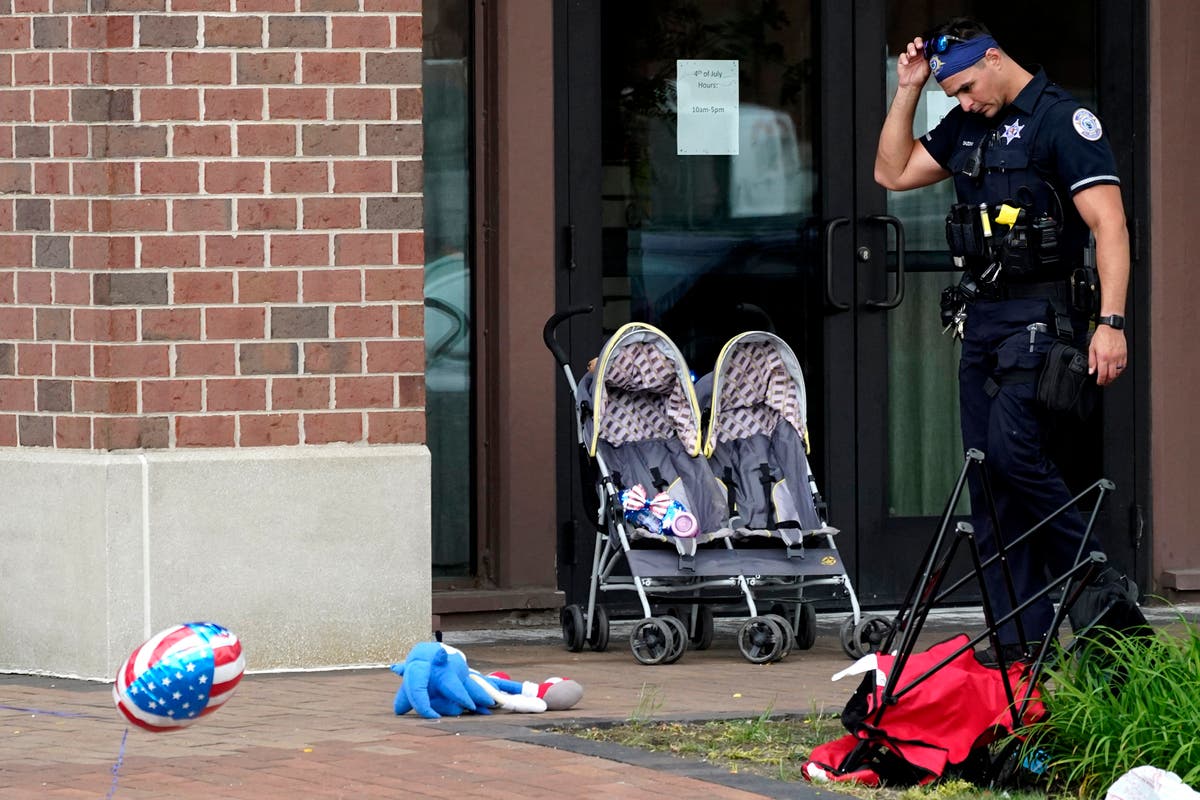 Bystanders run after hearing gunshots at a show on July 4th in Illinois
At least six adults were killed and 38 injured in a mass shooting at an Independence Day parade in Highland Park, Illinois, on Monday after a gunman who survived a fire shot more than 70 shots into the roaring crowd from the rooftop of a commercial building.
Hours later, the police announced that they had arrested a 21-year-old man, Robert E. Cremo, as a VIP.
"It looked like fireworks were going off," said one witness, Richard Kaufman. "It was pandemonium. People were covered in blood falling on top of each other."
Lake County Sgt. Christopher Coveley said at a news conference Tuesday that the suspect "planned his attack for several weeks" and wore women's clothing as a camouflage so he could slip under the radar as he fled the scene.
Police said the rifle used in the shooting was a high-powered rifle "similar to an AR-15," and like the second rifle found inside Cremo's car when he was arrested Monday, it was also legally purchased.
Authorities have not formally charged the 21-year-old, but Highland Park Mayor Nancy Rottering told CBS she expects the criminal charges to be announced later Tuesday.