Heartbreaking photo shows children colouring on shop floor as they hide from active shooter in Highland Park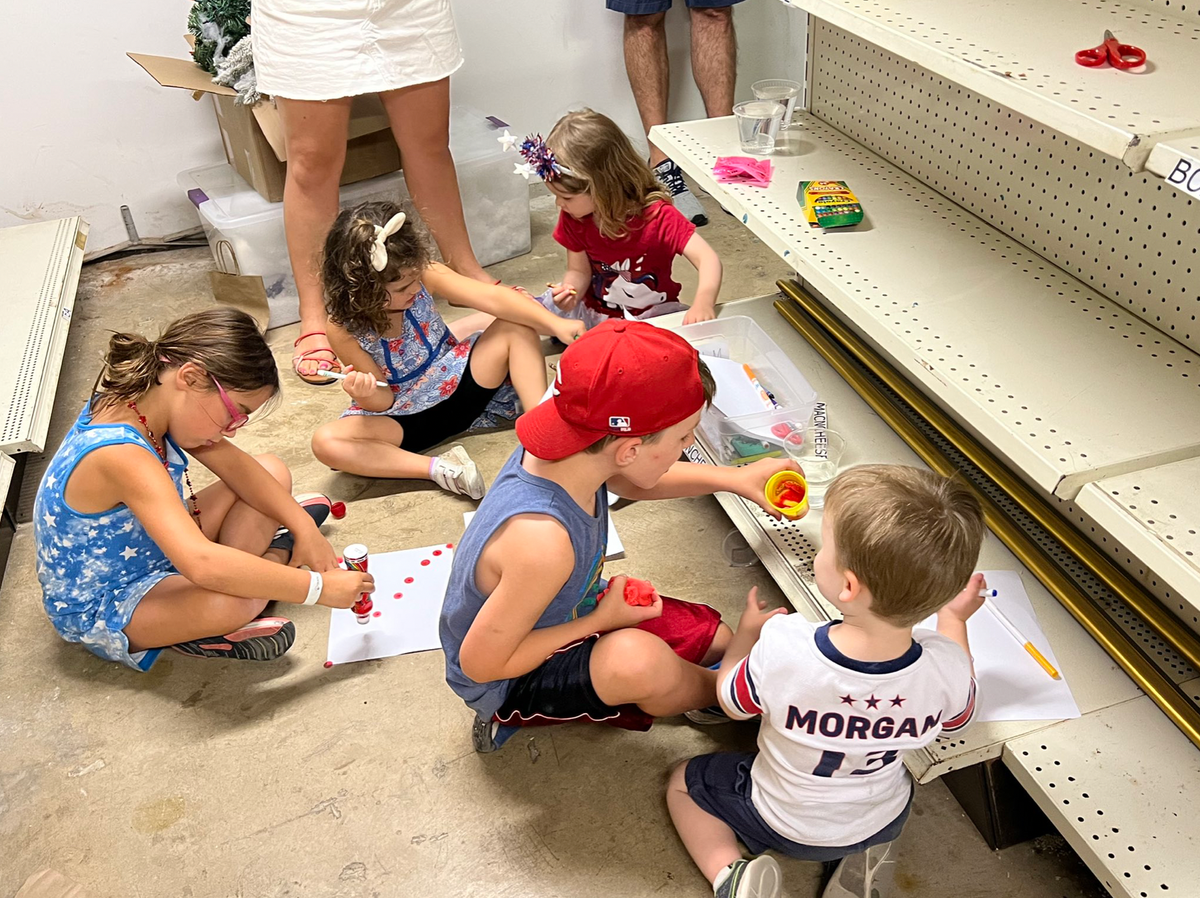 Children forced to take cover after a gunman opened fire on the July 4 parade in Highland Park, Illinois, filled with coloring books in the basement of an Illinois business while law enforcement searched for the fleeing suspect.
In a photo released by CBS Chicago correspondent Marisa Barra, the five children are closely watched by two adults as they draw and play with dough.
Ms Barra wrote on Twitter: "They are coloring red, white and blue as their parents wait to see if there is a gunman on the loose outside."
Six people were killed and at least twenty others were injured when the gunman opened fire on the Independence Day parade in Highland Park with a high-powered rifle from a rooftop.
Officials told a news briefing that at least one child was seriously injured.
Law enforcement and city officials urged city residents to stay home and work as they continue to search for the suspected shooter.
The shooting sparked panicked scenes as hundreds fled the parade route.
Mother Kristen Carlson told MSNBC that she and her two eldest children helped reunite the young children with their families in the aftermath of the shooting.
"People ran, they left their things, people were running," she told the news network from her mother's home, a few blocks from the scene of the shooting, where she was sheltering.
"It was terrifying. You can see the horror on their faces."
Carlson said many of the children caught up in the shooting were between 7 and 10 years old.
"They were scared. They had a terrifying look on their faces but they were very tenacious because they had gone through active shooting exercises and they knew what to do.
"They knew what to do because of moments like now."
At least one child was hospitalized in a critical condition.