New York lawmakers pass bill to block concealed weapons in Times Square and other public places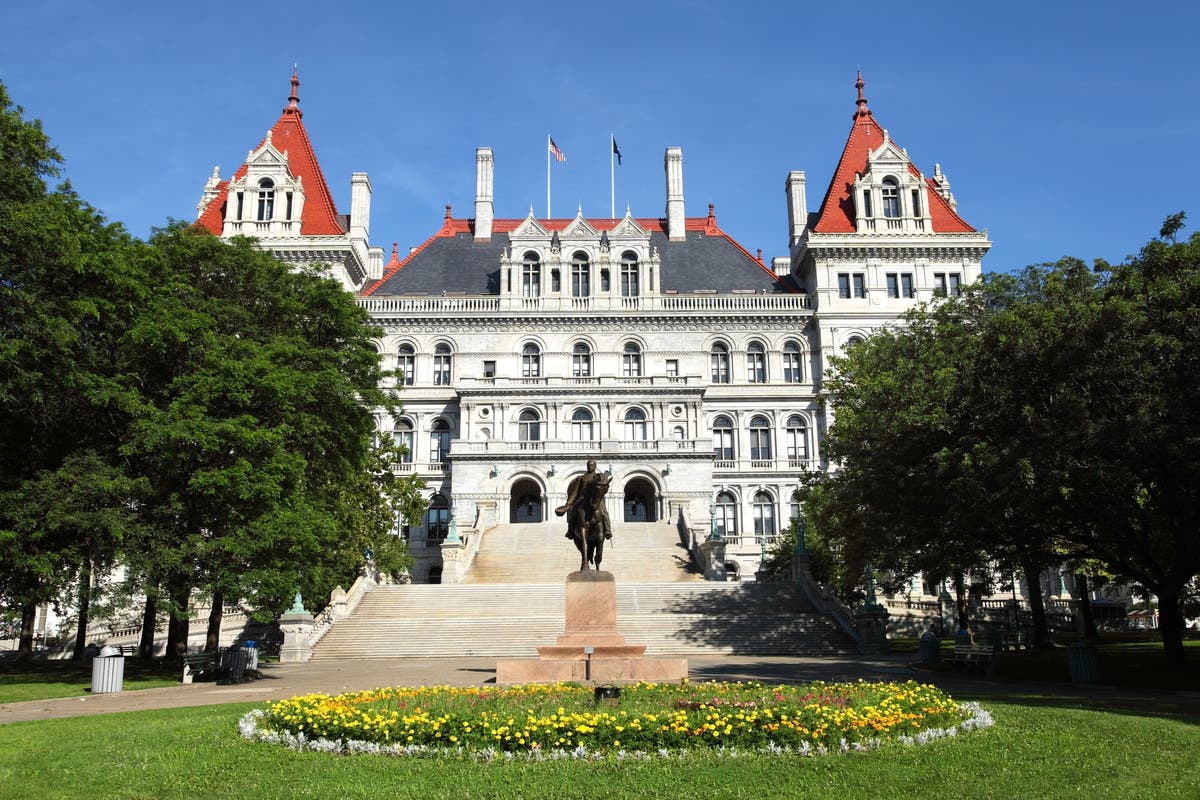 New York lawmakers have passed a bill to prevent the carrying of concealed weapons in Times Square and many other public places and will also require applicants for gun licenses to allow authorities to search their social media accounts.
State officials had promised to move quickly in the wake of the Supreme Court's June 23 ruling that contravenes a century-old New York law requiring handgun owners to show "appropriate cause" in order to obtain a license to carry a concealed weapon in public.
The Senate passed the bill by 43-20 on Friday on a partisan basis, with the state House passing the legislation Friday night 91-51, according to CNN.
Negotiated by New York Gov. Cathy Hochhol, a Democrat, she said she would quickly sign the bill, which will likely face lawsuits, into law as of September 1.
Bloomberg says the law will in many cases make carrying a gun a felony on mass transit, in schools, courts, government buildings, libraries, zoos, playgrounds, parks and other public places.
The new prohibition of pregnancy law also includes health facilities, shelters, places of worship, polling places, places where alcohol or cannabis is consumed, protests, entertainment venues, sports stadiums, and Times Square in Manhattan.
Exceptions exist for law enforcement, military service members, security guards, and others who need to be professionally armed.
The law would create a statewide license and registry for ammunition sales, and allow concealed carry permits to be issued only after an applicant completes a firearms safety training course in addition to a live-fire shooting course.
In the Supreme Court ruling, Justice Clarence Thomas, writing for the Court's Conservative majority, argued that laws banning concealed guns in public places must "demonstrate that regulation is in keeping" with the "historic tradition of gun regulation," and determined that New York laws violate the amendment The Second and the Fourteenth Amendment "prevent law-abiding citizens with ordinary needs for self-defense from exercising their right to keep and bear arms in public."
In his dissent in the New York case, Justice Stephen Breyer argued that it was "constitutionally appropriate" and "necessary" for courts to consider the "grave risks and consequences of armed violence" that compel states to regulate firearms before they strike.
He condemned the majority's decision to reach its conclusion "without first allowing the development of an evidence record and without regard to the state's compelling interest in preventing gun violence".