Child's body found in Minnesota lake, mom and 2 more children missing in "potential triple-homicide"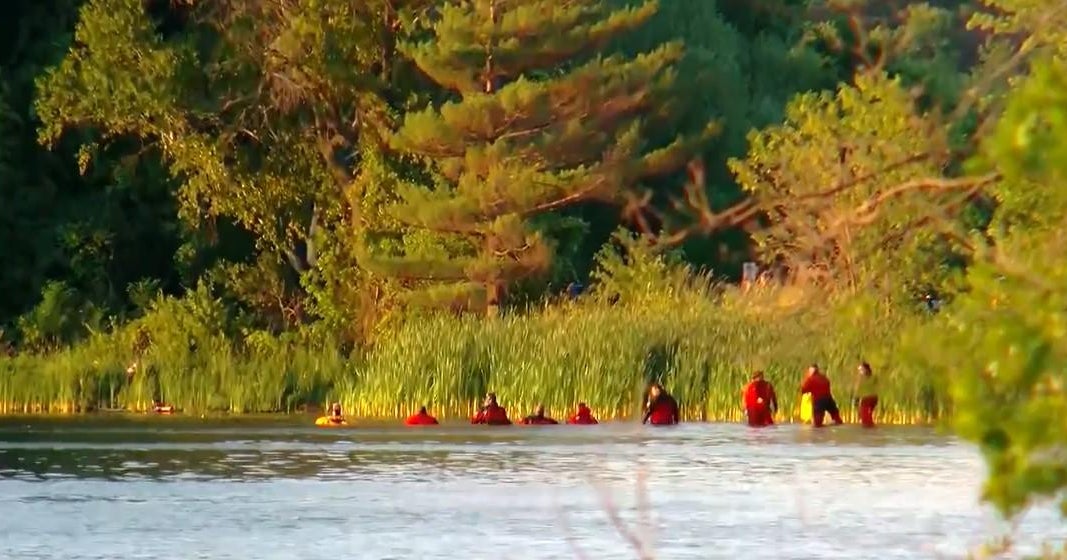 The body of a child was found in Lake North Saint Paul, Minnesota, Friday, and the search for their mother and two other children continued in what authorities called a "possible triple murder." Authorities believe their disappearance may be linked to the death of an adult man earlier in the day.
The day began around 10:30 a.m. local time when police were called to report a suicide at a home in Maplewood, a city west of St. Paul. Maplewood Police Lt. Joe Steiner said at an evening news conference that they found an adult man dead at the scene. The exact cause of death has not been revealed, and Steiner said it is still under investigation.
Steiner said that at about 4 p.m., police on Lake Vadnais responded with information about a possible murder and suicide that may be linked to Maplewood's death. The authorities began searching the lake for three children and a woman.
Ramsey County Sheriff Bob Fletcher confirmed the finding of a child's body. The other two children are still missing. Fletcher identified the missing woman as the mother of the three children, all believed to be under five years old, but did not provide details.
"We've recovered one baby here at the lake, and our water patrol and diving team are actively looking for the other two," Fletcher said. "We don't yet know the whereabouts of their mother. We are dealing with this potential triple murder here in Vadnais Lake, following a murder in Maplewood."
Fletcher said the children's shoes were found in the lake. Steiner said the mother's car was also found at the scene, along with other items that led authorities to believe she might be in the area.
Authorities said it was not yet clear whether the deceased man was related to the missing mother and children.